Smith, FASIC, Stephen, PhD
Stephen Smith, FASIC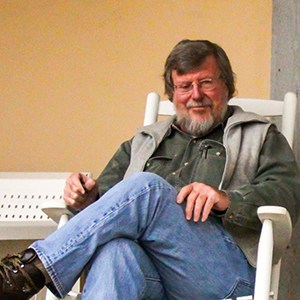 Professional Member
Email

swsmith@buenavidafarm.com

Phone

970-222-9680

Website

buenavidafarm.com; wadewaterphotography.com

Company

Wade Water LLC and Buena Vida Farm

Company Type

Professional Design Office

Location

8204 South Country Road 3

Fort Collins, Colorado 80528

United States
Education

MS, Ag Engineering, New Mexico State University; MS, Irrigation Engineering, Colorado State University; PhD, Ag Engineering, Colorado State University

Certifications

FASIC, American Society of Irrigation Consultants; CLIA and CAIS, Irrigation Association
Specialties

Agricultural
Specialities & Project References

Agricultural
New Cache La Poudre Irrigating Co, Greeley, Colorado
Louden Irrigating Canal and Res. Co., lovel
Grassrope Project, Lower Brule, South Dakota
Community Development/Master Planning
Hong Kong Disney/Infrastructure surrounding the Park, Hong Kong
Euro Disney, Paris, France
Water Management/Resource Assessment
Weather station network, Los Angeles, CA
Weather station network, Albuqueque, NM
Weather station network & Irrigation scheduling, Pueblo, CO
Biography

STEPHEN W. SMITH, PhD, FASIC, CLIA, CAIS, is an agricultural and water resources engineer offering personalized consulting services through Wade Water LLC based in northeastern Colorado. Stephen founded Aqua Engineering, Inc. in 1975 and was CEO for 35 years until selling his stock to junior shareholders in 2009. For 20 years, Stephen has operated a farming enterprise, Buena Vida Farm, in Larimer County, CO, which specializes in blue spruce production for landscape plantings and vegetable production. He is a founding partner of Regenesis Management Group, a high technology irrigation management firm and design engineer for the patent-pending SWIIM technology package. His water resources and irrigation engineering experience includes projects throughout the United States, Europe, the Far East, and the Middle East. He was on the faculty at Colorado State University where he taught irrigation design for 20 years. In 1996, he authored Landscape Irrigation: Design and Management, a definitive textbook on landscape irrigation. Stephen is past national president and a fellow of the American Society of Irrigation Consultants. In 2009, he was national president of the Irrigation Association and served on the IA's Board of Directors for a total of six years. He currently serves on the Board of the Louden Irrigating Canal & Reservoir Company and farms under this canal system in northeastern Colorado. Additionally, he is on the board of the Colorado Water Innovation Cluster which is dedicated to promoting innovative water technology and strategies in Colorado. Stephen is head of delegation (U.S.) to the Int'l Standards Organization (ISO) TC 23 / SC 18 (irrigation and drainage).

Specialties: irrigation engineering, water rights engineering, irrigation system design, irrigation automation and control, SCADA implementation, canal modernization, water rights evaluation and administration, software development, irrigation scheduling and management, and irrigation operational monitoring.

Company Info

Wade Water LLC is a closely-held water resources and irrigation engineering consulting firm headquartered in northeastern Colorado. Services include water rights investigations, canal modernization, SCADA implementation, and GPS/GIS inventory and mapping.