"We are a close and dynamic industry. Irrigation educators and practitioners are hungry for innovative ideas and technology that can be brought to bear affordably. That's what drew me to ASIC in the 1980s – steadfast commitment to exploring and sharing irrigation innovation. The Society has always directed an unblinking focus on water conservation and unbiased, third-party support to clientele."
– Stephen Smith, PhD, FASIC
Mission
ASIC is a society of professional irrigation consultants dedicated to representing the best interest of the client while advocating the responsible use and preservation of water resources.
Vision
ASIC strives to represent the most experienced and responsible irrigation professionals in the world. Its members facilitate successful water resource management through design expertise, client advocacy, public service, education, accreditation, and the promotion of allied green industry partnerships.
Organization
ASIC is a group of irrigation professionals and green industry representatives. We are a unique resource focused on the business and the professional development aspects of irrigation consulting.
Solutions
ASIC promotes the role of the Professional Irrigation Consultant and the professionalism of all our members through education and networking opportunities.
Utilize Leading Technologies
Alternative Water Sources
ASIC is a unique resource focused on the business and the professional development aspects of irrigation consulting. Becoming a member of our association will provide you with the opportunity to network and learn from industry-leading irrigation design professionals; while enjoying professional interaction and group camaraderie not found in other associations.
If you're already a member, consider joining a committee and getting involved with your community.
John Brooks builds a brass pop up spray head.
Rain Bird introduces the vertical impact drive sprinkler.
The sprinkler led to the pop up impact sprinkler, which revolutionized the landscape irrigation industry
They continue to lead the world in the design, engineering, and manufacturing of quality irrigation cables and electrical products.
Associated Irrigation Consultants is established.
Bob Cloud sets up his company in Los Angeles, which is believed to be the first independent consulting firm in the US.
Chet Sarsfield launched Irrigation Technical Services (ITS)
Publications included the ABC's of Lawn Sprinkling and the Irrigation Technical Manual
John T. and Allen J. Munro opened Munro Companies in Grand Junction, CO
They quickly became a pump authority in the Rocky Mountain Region.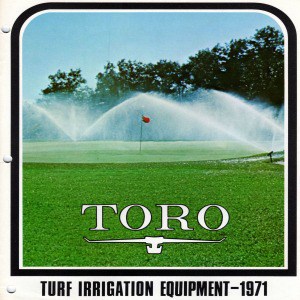 Toro introduces the first valve-in-head sprinkler

Apollo 11 lands on the moon
Photo of Pat Collins taken two days before her husband Michael arrived on the moon.
AISC has its inaugural meeting in San Francisco, CA
Russ Mitchell, FASIC is one of the founding members.
AISC incorporated in the State of California
Roy Williams is elected for his second term as President of ASIC.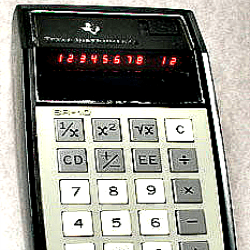 Introduction of Texas Instrument SR-10 Calculator
It replaced the slide rule, and it cost $150 or $860 in today's dollars.
Southern California Chapter of ASIC is formed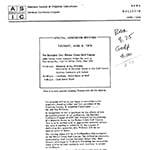 NorCal Chapter meeting agenda
Dedication of the Roy WIlliams Memorial Garden.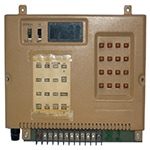 Johns-Manville introduces the first solid state controller timer.
Radio Shack TRS-80 and Apple IIe Introduced
They built their reputation on the principle "Meeting our customers' requirements, every requirement, every time."
Hunter Industries is founded by Edwin J. Hunter
Ed Hunter was already a legend in the industry with over 150 patents to his name.
Irrigation Design Assist Software (aka IDA) introduced
It was developed by Aqua Engineering, and the software ran on top of AutoCad.

Computer requirements were Windows 98 with 64SDRAM and 400Mhz. This is the first version that did not require a math co-processor
AB 325, California's first Water Efficient Landscape Ordinance
John Blevens and Corbin Schneider served as members of the task force
First release to operate in Windows environment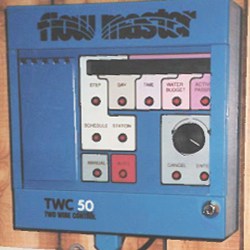 Tucor installed its first decoder controller
with a phone modem and Remote monitoring software
15th Annual ASIC Conference, Santa Fe, NM
Chet and Wanda Sarsfield retire as ASIC Executive Director and Secretary
DIG first introduced the LEIT X product line
and has since released the LEIT XRC line, the LEIT 4000, the LEIT 2 ET and the LEIT 1 single-station controller
PPS begins manufacturing modular pump station enclosure systems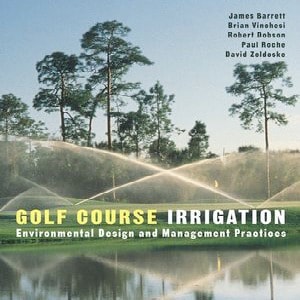 Golf Course Irrigation: Environmental Design and Management is published
authors are: James Barrett, FASIC; Brian Vinchesi, FASIC; Robert Dobson; Paul Roche; David Zoldoske
Harco introduced patented swivel joint system,
providing quick and easy installation of lateral to main connections
AutoCad dynamic block is introduced
Stephen Smith, FASIC, starts his term as Irrigation Association President
Stephen also served as ASIC President in 1996-1998
AB1881-- California MEWLO is updated
Green Industry Hall of Fame Inductees
Dave Pagano, FASIC and Sue York are inducted. Tom Gentile will follow as a 2015 inductee
Watertronics introduces Quickship Product Line
The Vertical Turbine and WaterMax 5000 Quickship offered high-quality designs, controls and functionality, but with faster delivery times