ASIC conferences are a great venue for continuing your irrigation education. Whether a regional or national conference, educational topics are carefully selected to bring new knowledge to the conference attendees in an informal environment. This knowledge strengthens your market position as an irrigation expert. Nationally recognized speakers are procured to present their expertise for the benefit of the conference participants resulting in spirited discussions on the various subject matters covered.
— Brian Vinchesi, FASIC. Chairman
National and Regional Conferences
The ASIC National and Regional Conferences are specifically tailored to the unique professional development needs, interests and concerns of the professional irrigation design consultant. ASIC Conferences are venues where irrigation consulting professionals and allied associates come together in a relaxed atmosphere for an open exchange of ideas and knowledge. Join us for great networking and an educational program that provides unparalleled professional development opportunities.
2021 Regional Conferences
Due to the uptick in Covid cases, the two ASIC Regional Conferences that were planned for this fall have been canceled. We hope to see everyone, this spring, in New Orleans!
Please save the dates!
When: April 24-26, 2022
Where: Hotel Monteleone, New Orleans, LA
Please check back soon for more details.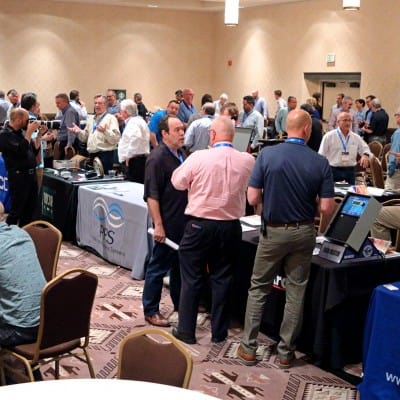 ASIC National Eldorado Hotel & Spa, Santa Fe, New MexicoConference Presentation Files:Conference Photos:ASIC is a society of irrigation professionals and green industry representatives dedicated to the responsible use and preservation of water resources.March 29,...
read more