Watertronics: WaterVision Remote Telemetry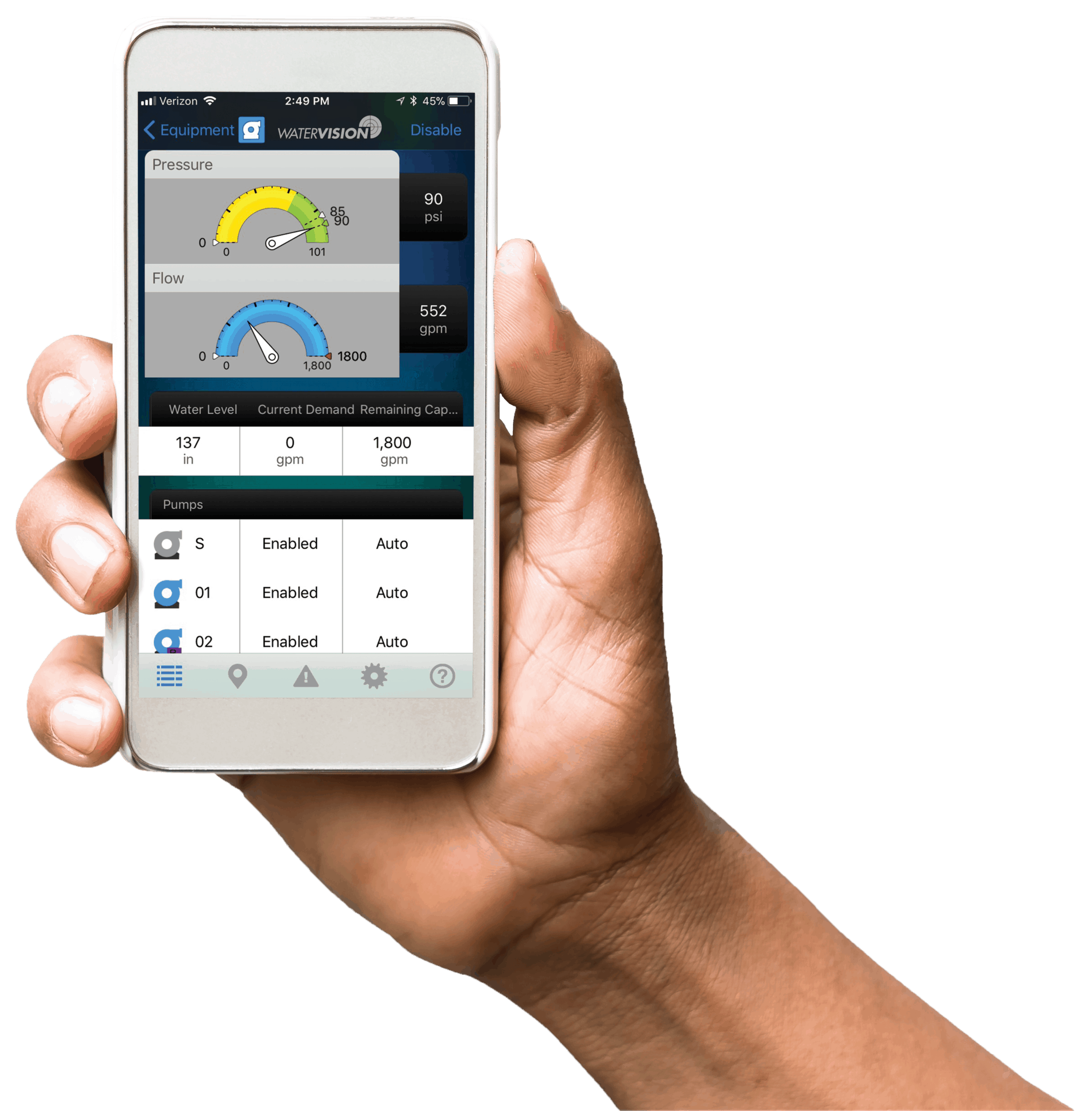 Product: WaterVision Remote Telemetry
WaterVision telemetry is a powerful water management tool offering a suite of products to monitor and control your pump system remotely.
WaterVision Cloud: Get to the cloud via our ready to-go cell service or your own ethernet signal to access the full features of WaterVision, including "anywhere" access, dynamic integration with irrigation central controls and a mobile app for a true next-level monitor and control experience.
WaterVision Cloud Lite: Empower any existing equipment with up to 8 activities to monitor and track via cell modem direct to the cloud.
WaterVision PC: Load our software on your local irrigation central control PC for powerful monitoring features and integrated, 2-way communication to optimize your systems water management.
WaterVision Heartbeat: Allows remote equipment monitoring and control with fail-safe built in. Utilizing only a cellular connection and no radios or hardwire, the heartbeat feature is ideal for situations without line of site.
Native app provides a comprehensive dashboard view of the most important pump station operations. • Receive text/email alerts for alarm conditions, water level, and pump status.
Monitor power consumption to optimize system efficiencies.
Build water usage reports to meet compliance requirements.
Cloud-based remote control with fail-safe feature.
Dynamic integration with irrigation central controls.
Watch it in action at: YouTube.com/Watertronicsinc