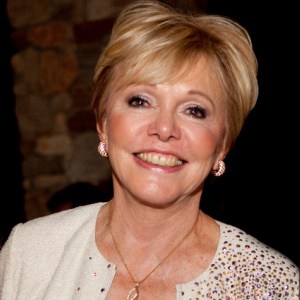 Winner of the Ivy Munion Langendorff Women In Irrigation Award for 2020
Sue York has been a force in the green industry. She is a highly successful entrepreneur and thanks to Sue's work as Ewing's Chairman, Ewing grew from two locations in Northern California in 1963 to more than 115 locations in 2001, when her sons, Douglas W. York and Richard York were appointed President and Executive Vice President, establishing a third generation of family leadership.  Sue's family legacy continues, with the fourth generation of the family now part of Ewing.
More impressive than the number of locations, has been the consistency of the Ewing brand that evokes quality, integrity, and innovation. These words could also be used to describe Sue York.  She has an unassuming demeanor and graciously gives credit to employees and customers for their contribution to Ewing's success, but it was her intense focus and commitment to keeping Ewing on the cutting edge of computer systems technology that helped thrust Ewing into an evolutionary phase of growth and progress as a full-line irrigation supply distributor.
But with this award, Sue York is being recognized for her impact on the role of women in the industry.  Her contributions are legendary, with one being that she has been an unfailing advocate of the industry—giving back so much to the industry that was her life's work.  Sue has always been and continues to be an inspiration and role model for other women in irrigation. Sue is proud of her achievements as a pioneering woman in the landscape and irrigation industry and is inspired by the many women working in the industry—many of whom have become close personal friends.
ASIC is a society of irrigation professionals and green industry representatives dedicated to the responsible use and preservation of water resources.
ASIC National: April 23-25 Scottsdale, AZ