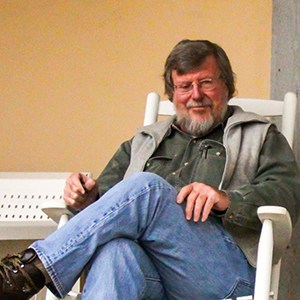 Stephen Smith, PhD, FASIC
Winner of the Roy William Memorial Award for 2015
Stephen is a premier innovator, educator and advocate for the irrigation industry. His work has made him a force for the advancement of the irrigation profession and cutting-edge water resource management. Smith has 40 years of experience in irrigation engineering and water resources, beginning with the launch Aqua Engineering, Inc. in 1975. Prior to 1975, his work on the Colorado State University research faculty included irrigation research and evaluation of irrigation technologies. He holds three degrees in Agricultural Engineering from Colorado State University and New Mexico State University.
He served on the faculty at Colorado State University where he taught irrigation design for almost 20 years.  Stephen is also owner of Wade Water LLC and Buena Vida Farm in Fort Collins, CO
He has been an active professional member and past national president of ASIC, and is a Society Fellow. Smith also has served on the Irrigation Association board of directors and as president in 2009.
ASIC is a society of irrigation professionals and green industry representatives dedicated to the responsible use and preservation of water resources.
IA Show: December 5-9      Las Vegas, NV
ASIC National: April 23-25 Scottsdale, AZ