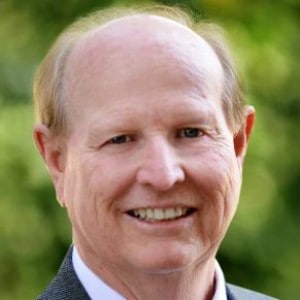 Winner of the Roy William Memorial Award for 2018
Brent has left an indelible imprint on the irrigation industry in numerous ways.  Brent is now retired, but his former title of Industry Development Director for the Irrigation Association has him on the front lines in the development of standards and codes that affect irrigation products and practices.  An affable person by nature, Brent enjoys interacting with others and has become the respected face and voice at the negotiation table, adeptly representing the irrigation industry interests.
Brent has been a regular presenter at ASIC National Conferences, sharing information with irrigation design professionals from across the country about upcoming industry codes and standards and future trends.  Brent was also the backbone of the writing team that produced the widely respected IA/ASIC Best Practices for Landscape Irrigation.  Brent currently is certified as an IA Designer (CID); Water Manager (CLWM); Contractor (CIC) and Auditor (CAIS).
ASIC is a society of irrigation professionals and green industry representatives dedicated to the responsible use and preservation of water resources.
ASIC National: May 5-7, 2024 Victoria, BC