TORO: Toro® DXi Central Control Satellite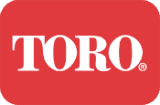 Product: Toro® DXi Central Control Satellite
Toro® DXi Central Control Satellite is a single hardware platform capable of supporting two powerful software packages, Rain Master® Laguna™ or Sentinel® Water Management Software (WMS).
Operate stations and programs from anywhere, anytime from your mobile device with the free ProMax™ Connect app. Precision management capabilities harness the power of a range of capabilities, from basic irrigation scheduling to advanced ET calculations, flow sharing and flow management. Available wired or wireless soil sensing from the controller and the two-wire path.  Toro's exclusive "plant stress protection" with soil sensing prevents over dry soil before the next irrigation cycle begins.  Flexibility for future updates means that DXi is designed to accommodate new innovations and changing needs quickly and economically. DXi is built to order, allowing you to choose from a variety of wall mount or pedestal configuration options, including conventional irrigation, 2-wire or both (hybrid).
Whether it's an upgrade to an existing system or a new build or site, DXi™ opens up the possibilities for greater precision and control with integrated management software.