Silver Partners
---
DIG Corporation, a privately held company, was founded in 1981 with the idea of providing the commercial turf and the do-It-yourself retail marketplace a comprehensive line of low-volume irrigation products. Beginning in the 1980's with a limited assortment of drip irrigation accessories, DIG has expanded to become a leading manufacturer of battery & ambient light (solar) powered irrigation controllers, drip tubing, dripline, fittings, filters and accessories.
In addition to DIG's commitment to developing products that meet the needs of the marketplace for efficient and environmentally consciousness irrigation products, they also recently installed solar panels on their entire roof which provides 20% of the total power consumption for their facility. Sustainability is the truly at the core of DIG's organization.
DIG believes its customers deserve the highest quality customer service, and continuously reviews and improves its services to satisfy customer requirements and technical service needs.
Learn more about DIG Corporation at: www.digcorp.com
---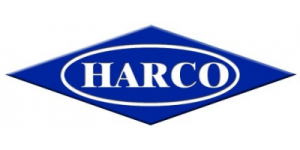 The Harrington Corporation (HARCO) is a producer of gasketed joint injection-molded PVC fittings and push-on gasketed joint ductile fittings. HARCO was founded in 1966 in Lynchburg, Virginia, to produce push-on joint ductile iron fittings. HARCO manufactures fittings at its facility in Lynchburg, VA and Janesville, WI with warehouses in Winter Haven, FL; Dallas, TX; and Phoenix, AZ.
Learn more about HARCO at: www.harcofittings.com
---
Founded in 2002, HydroPoint® Data Systems, Inc. is the market and technology leader in smart water management. An EPA WaterSense® Manufacturer Partner of the Year, the company offers:
Smart irrigation solutions under the Baseline® and WeatherTRAK® brands
Leak detection and flow monitoring with WaterCompass®
Portfolio-wide Performance Management services that increase visibility and control
Baseline, founded in 1998 and acquired by HydroPoint in 2016, is known for site management systems featuring responsive technology and soil moisture sensing products. Baseline site management systems feature both add-on and standalone irrigation controllers, as well as centralized control systems, that are easy to use and require minimal administration time.
Learn more about Baseline controllers at www.baselinesystems.com
WeatherTRAK smart irrigation products and services can easily address the unique needs across commercial, HOA, high-end residential, government, and educational applications. Its line of irrigation controllers combine cloud computing, ET data, and an advanced scheduling engine to provide exactly the right amount of irrigation when and where it's needed to increase efficiency, reduce water waste, and optimize landscape health.
Learn more about WeatherTRAK controllers at www.hydropoint.com
---
Environmentally Sound.
As the saying goes, "We're all in this together."  That's what Paige Electric believes in and they are committed to being good stewards of our precious planet and its limited resources both in their products and their practices.
Their Paige 1Pac cartons have brought recyclable wire and cable packaging to products that everyone assumed could never be packaged that way.  Since their introduction, Paige estimates that they have prevented more than 10,000 trees from being converted into plywood reels and then ending up in a landfill.
Paige is also constantly striving to reduce its energy consumption.  Their corporate headquarters has over 800 solar panels on the roof offsetting over 59% of our energy needs.  Add to that newly installed low-energy fluorescent lighting and motion sensing light switches and we now consume 75% less energy than they did just 3 years ago.  And it doesn't stop there. Video conferencing to cut down on excessive travel, thermal curtains for heating and cooling, Energy Star™ monitors and paperless processes are among the many initiatives that make Paige a leader in environmental responsibility.
Learn more about Paige Electric at: www.paigeelectric.com
---
Precision Pumping Systems (PPS) designs, manufactures, and services packaged pumping systems and stand-alone pump controls for a wide variety of applications including turf irrigation, golf irrigation, municipal water and industrial process systems.  PPS is a family-owned and operated company comprised of experts who take a personal interest in every system that we build. From our highly collaborative design process, to our world-class service and support, our clients get personal attention from people dedicated to quality products and services.
Learn more about PPS at www.gopps.us
---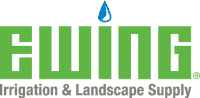 In 2015, Ewing was awarded the Community Stewardship Award for its ongoing culture of giving back within the community, sponsored by the National Association of Landscape Professionals (NALP).  This award recognizes NALP member companies and organizations that have demonstrated leadership through their dedication and contribution to the good of the community.
"We look for opportunities to partner with organizations that share our core values of water efficiency, sustainability, wellness and family," said Douglas York, president of Ewing Irrigation and Landscape Supply.
"Our involvement in service projects allows us to build camaraderie and help boost awareness of the Green Industry—and the many ways in which we (as landscape professionals) enhance the lives of individuals every day where they live, work and play."
Some of Ewing's company wide projects have included:
A total renovation of a military family's backyard and irrigation system for the PLANET Day of Service.
A complete baseball field renovation by 350 employees for Sunshine Acres, a children's home that provides emotional, social, physical, educational and spiritual support for children that are separated from their parents.
A campus wide renovation project for St. Philip The Apostle Catholic School completed by 300 employees with projects including a total field renovation, construction of community garden beds, paver patio installation with lighting and outdoor sound, and complete irrigation system repairs and retrofits.
Learn more about Ewing Irrigation at: www.ewingirrigation.com
---

LASCO Fittings, Inc., an Aalberts Industries company, specializes in the production and sale of injection molded fittings for Irrigation, Plumbing, Industrial, Pool/Spa and Retail markets.  With over 65 years experience, LASCO Fittings continues to be an industry leader in the American market for plastic fittings. LASCO Fittings, Inc. operates a 28-acre manufacturing facility in Brownsville, TN.  Automation, an in-house machine shop, and 600 employees allow the production of 1.4 million fittings a day.
LASCO provided some of the first manufactured Swing Joints to the City of Los Angeles, Griffith Park Golf Course, preparing for the 1984 Summer Olympics.  Since then, LASCO Swing Joints have become a proven leader in golf and turf irrigation.   Some LASCO Swing Joints have been installed for over 25 years, and there are more than 20 million units installed worldwide.
Learn more about Lasco Fittings at: www.lascofittings.com
---
"Quality remains long after price is forgotten" – Upton Sinclair
In the early 1900's, this is what the sign read in the window of all five Munro Mercantile locations that were spread out over Western Colorado. Over time customer needs have changed, but this is still the philosophy that guides Munro today.
Munro is a privately held, family operated company with over 100 years and five generations in business. In 1900, Fred Munro opened the first Munro Mercantile store and over the next 35 years expanded to 5 stores across Western Colorado. Not only did Munro survive tough times, including the Great Depression and the stock market crash of 1929, Munro went on to open S&M Supply, a mining supply house in 1936, and in 1965 they began to focus their business on moving and managing water and opened Munro Supply.
Munro supply specialized in pumps and related equipment, and quickly became recognized as a pump authority in the Colorado region.
Today, Allen Munro and his daughter, Katie Munro Powell, have broadened Munro's focus significantly to serve a wide range of industries and develop innovative, problem solving products.
Learn more about Munro Companies at: munrocompanies.com
---