Scott, Bob
Bob Scott, FASIC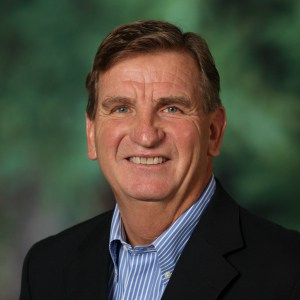 Professional Member
Email

bscott@irrcons.com

Phone

770-929-0884

Mobile

404-374-5128

Website

irrcons.com

Company

Irrigation Consultant Services, Inc.

Company Type

Professional Design Office

Title

President

Location

2129 Greensboro Road

Madison, Georgia 30650

United States
Education

Riverside City College, University of California Riverside

Certifications

Certified Irrigation Designer (Commercial & Golf) - IA, Certified Landscape Irrigation Auditor - IA, EPA WaterSense
Specialties

Athletic Fields/complexes

Certified Irrigation Auditor

Commercial/Industrial/Campus

Community Development/Master Planning

Golf Course

Housing Development/Residential

Rooftop/Urban

Water Management/Resource Assessment
Specialities & Project References

Athletic Fields/complexes
Atlanta United FC Training Grounds, Marietta, Georgia
Bank of America Stadium (Home of the Carolina Panthers), Charlotte, NC
Auburn University Recreation Fields, Auburn, Alabama
Choccolocco Park, Oxford, Alabama
Commercial/Industrial/Campus
Home Depot Backyard, Atlanta, Georgia
Emory University, Atlanta, Georgia
Georgia Institute of Technology, Atlanta, Georgia
Community Development/Master Planning
Georgia World Congress Center Authority, Atlanta, Georgia
Sun City Peachtree, Griffin, Georgia
Estero Parkside, Estero, Florida
Sandestin Resort, Walton County, Florida
Golf Course
Atlanta Athletic Club, Johns Creek, Georgia
The Ford Plantation, Richmond Hill, Georgia
The Peninsula Golf Club, Charlotte, North Carolina
Athens Country Club, Athens, Georgia
Country Club of Landfall, Wilmington, North Carolina
Housing Development/Residential
Enclave at Collier Hills, Atlanta, Georgia
Watersound North, Watersound, Florida
The Beach Club, Gulf Shores, Alabama
Rooftop/Urban
Georgia World Congress Center International Plaza, Atlanta, Georgia
Kimball Art Museum, Fort Worth, Texas
Emory Student Housing, Atlanta, Georgia
Water Management/Resource Assessment
University of Georgia, Athens, Georgia
Georgia Institute of Technology, Atlanta, Georgia
The Lovett School, Atlanta, Georgia
Certified Irrigation Auditor
Georgia World Congress Center Campus, Atlanta, Georgia
Terrell Mill Park, Cobb County, Georgia
Stone Mountain Golf Course, Stone Mountain, Georgia
Biography

I have been very fortunate to work in many facets of the irrigation industry starting in the 1970's as an Irrigation Installation Contractor, Irrigation Distribution, Irrigation Manufacturing, and since 1983 an Irrigation Consultant.

While beginning my journey as an Irrigation Consultant I was made aware of the importance of an irrigation consultants role of not being dependent on other facets of the irrigation industry. This created a need for a third party quality control representative in our industry. I see the irrigation consultant taking a role in irrigation water development in coordination with civil and environmental engineering. The irrigation consultant's role is evolving into becoming a leader in the water conservation efforts globally by being good steward of a valuable natural resource.

I have served on our industry in several capacities including the following:

1.  American Society of Irrigation Consultants Board Member 1998 – 2013; President – 2010-2011

2.  Irrigation Association Certification Board 2017- Present

3.  Urban Agriculture Council Board Member; 2008 – Present

4.  United States Golf Association – Green Section Advisory Committee; 2008 – 2009

5.  Georgia Certified Landscape Professionals – Advisory Board; 2008 – Present

6.  State of Georgia Water Savings Technical Advisory Committee; 2006 – 2008

7.  State of Georgia Reclaimed Water Technical Advisory Committee; 2004 – 2006

8.  American Society of Landscape Architects Member; 1983 – Present

9.  Georgia Golf Course Superintendents Association Member; 1980 – Present

10.  Irrigation Association Member; 2000 – Present

Company Info

Irrigation Consultant Services Inc. was created to be a leader in irrigation design and consultation on projects in golf, park, recreation, commercial and developments in the United States and internationally.  The advancement of irrigation water resource development and LEED accredited projects have pushed Irrigation Consultant Services' techniques for irrigation design and consultation to the forefront of our field. Irrigation Consultant Services, Inc.is involved in cistern, R/O, and reuse/recycled water treatment coordination. Irrigation Consultant Services was awarded the American Society of Irrigation Consultants highest award (Honor Award) for our work in waste water on the Cauley Creek Water Reclamation Plant for the Atlanta Athletic Club, The Lovett School for Water Harvesting, for golf; Belmont Golf Club – Bermuda, and Stone Mountain,Golf Course – Stone Mountain, Georgia as well as for large commercial irrigation on The Sprint World Headquarters, Overland Park, Kansas.