Merboth, Ken
Ken Merboth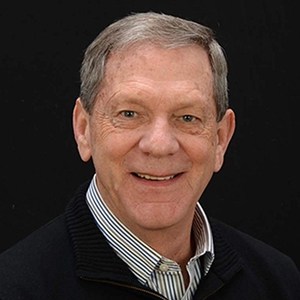 Professional Member
Email

ken@merbothirrigation.com

Phone

402-423-7896

Mobile

402-450-9074

Website

merbothirrigation.com

Company

Water Scape, Inc.

Company Type

Professional Design Office

Title

President

Location

4631 Birch Hollow Drive

Lincoln, Nebraska 68516

United States

Connect
Education

University of Nebraska-Kearney, B.S. Business Administration

Certifications

LEED AP, CID in residential, commercial & golf course, CLIA
Specialties

Athletic Fields/complexes

Certified Irrigation Auditor

Commercial/Industrial/Campus

Community Development/Master Planning

Golf Course

Housing Development/Residential

Rooftop/Urban

Water Management/Resource Assessment
Specialities & Project References

Athletic Fields/complexes
Tom Osborne Field, Memorial Stadium, University of Nebraska, Lincoln, Nebraska
Millard South High School, Soccer, Baseball Fields, Millard, Nebraska
Speedway Sporting Village, 9-Soccer Fields, Lincoln, Nebraska
Commercial/Industrial/Campus
Pinnacle Bank Headquarters, Omaha, Nebraska
Mammel Hall, University of Nebraska-Omaha, Omaha, Nebraska
Omaha Wal-Mart, Omaha, Nebraska
Community Development/Master Planning
Castle Oaks, Phases 1-4 , Castle Rock, Colorado
Monument Filing 1-7, Monument, Colorado
Sheridan Blvd. Streetscape, Broomfield, Colorado
Golf Course
Albion Country Club, Albion, Nebraska
Falls City Country Club, Falls City, Nebraska
Housing Development/Residential
Tom & Cindy Creal, Kansas City, Kansas
Weitz Residence, Omaha, Nebraska
Dry Creek Apartment Compex, Broomfield, Colorado
Rooftop/Urban
Block 68, Student Housing , Lincoln, Nebraska
Pinnacle Bank, Omaha, Nebraska
AutoMax, Omaha, Nebraska
Water Management/Resource Assessment
City of Lincoln, County Buildings, Lincoln, Nebraska
Marion 6th Avenue Streetscape, Marion, Iowa
ConAgra Headquarters, Omaha, Nebraska
Certified Irrigation Auditor
Lincoln Downtown Association, Lincoln, Nebraska
Ada EPA Laboratories, Ada, Oklahoma
Husker Auto, Lincoln, Nebraska
Biography

Ken Merboth LEED AP, CID, CLIA, as President of Water Scape, Inc. is Certified in residential, commercial and golf course Irrigation Design and is a Certified Landscape Irrigation Auditor by the Irrigation Association.  He also has a degree in Business Administration from the University of Nebraska at Kearney. With over 38 years experience in the irrigation industry, 20 years as an owner/installer and 18 years as an irrigation consultant.  Most recently he earned a LEED AP (Leadership in Energy and Environmental Design Accredited Professional, 2009, US Green Building Council).  He has been awarded an Excellence in Irrigation Honor Award in 2011 & 2013 by the ASIC, (American Society of Irrigation Consultants).

Throughout his years of experience in irrigation he has been involved in; installation, design, operation and management of turf and agriculture systems.  This combination of experience allows him to conceive an irrigation system in the design phase that will work at the installation and operational level of development.  An irrigation system that will be designed to do the job in the area that it must function and in a sustainable and conserving manner.

Company Info

Water Scape, Inc. provides professional irrigation consulting and design services with experience and education in the irrigation industry.  We offer a full range of services with the ultimate result being a functional irrigation system, custom designed to meet the needs and the individual character of the project.  Our goal is to deliver practical and cost-effective design solutions on budget and on time.  As a professional irrigation consulting firm we perform our services impartially in the best interest of the client and project.