Emmerich, Thomas
Thomas Emmerich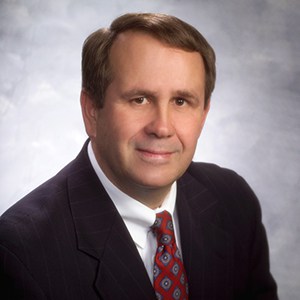 Professional Member
Email

temmerich@wi.rr.com

Phone

262-538-2776

Mobile

262-719-2728

Company

T.J. Emmerich Associates, Inc.

Company Type

Professional Design Office

Location

N69W28620 Beverly Lane

Hartland, Wisconsin 53029

United States
Education

B.S. Business Administration University Wisconsin-La Crosse 1977

Certifications

Irrigation Association Level III Certified Irrigation Designer (Residential, Commercial, Golf Course)
Specialties

Athletic Fields/complexes

Golf Course
Specialities & Project References

Athletic Fields/complexes
Holtz-Krause Landfill Soccer Complex, Wausau, Wisconsin
Prairie Field Sports Park, Belvidere, Illinois
Mukwonago High School Sports Fields, Mukwonago, Wisconsin
Golf Course
SentryWorld Golf Course, Stevens Point, Wisconsin
Inverness Golf Club, Inverness, Illinois
Brightondale Links, Kansasville, Wisconsin
Biography
Tom Emmerich has accumulated 43 years experience in the irrigation industry, beginning in 1971 with a summer job installing residential and commercial irrigation systems for Acme Lawn Sprinkler Company. While earning his Bachelor of Science Degree in Business Administration, he was employed by two different irrigation distributors, one in Wisconsin and one in Iowa. The Iowa experience was a School of Business internship where he organized the Irrigation Department of a wholesale Distributor. He worked his first golf course irrigation system installation in 1977 at Westmoor Country Club while employed by Milwaukee Lawn Sprinkler Corporation as a crew foreman and serviceman.
He was employed by Reinders, Inc., a Wisconsin wholesale distributor of irrigation equipment from 1985 through 1991, where he served as an outside sales person, territory manager, irrigation designer and Division Sales Manager. In 1992, he founded T. J. Emmerich Associates, an independent irrigation consulting firm.
Over the past 22 years, Tom has provided irrigation design and consulting services for over 100 golf courses,
30 athletic complexes and numerous commercial projects.
Member :
American Society of Irrigation Consultants
The Irrigation Association
Midwest Association of Golf Course Superintendents
Northern Great Lakes Golf Course Superintendents Association
Wee One Foundation
Wisconsin Golf Course Superintendents Association
Wisconsin Turf Grass Association
Wisconsin Sports Turf Managers Association