Scholarships and Grants
---
 ASIC Ivy Munion Langendorff Memorial Scholarship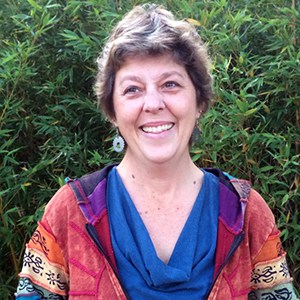 ASIC Past President, Ivy Munion, passed away on May 23, 2016 after a long battle with cancer.  Ivy was very passionate about ASIC and the profession of irrigation consulting. Ivy and her spirited contributions to the industry will be sorely missed.
In order to honor Ivy in a significant and lasting way, ASIC has created a named scholarship in her memory as a fitting memorial to her.  The scholarship recipient will be a student, currently enrolled in a 2 or 4 year college with an emphasis on irrigation.
The scholarship  will be administered through the National Association of Landscape Professionals (NALP) Foundation and the scholarship will be presented by an ASIC representative at the NALP National Collegiate Landscape Competition each spring.  Currently ASIC is lead sponsor for the Irrigation Design workshop and Competitive Exam at this annual event.
ASIC has reached its goal is to raise $25,000 as an endowment to create an annual $1,000 scholarship.  ASIC would like to sincerely thank everyone who made a donation to the scholarship fund. Your contribution, no matter how small, is a great way to honor Ivy and her legacy while making a lasting commitment to students wanting to enter the irrigation industry.
---
NCLC Irrigation Design Winner Conference Grant
Currently, ASIC is the lead sponsor for for the Irrigation Design Workshop and Competition Exam at the National Association of Landscape Professionals (NALP) National Collegiate Landscape Competition (NCLC).  Each year, the first place winner in the Irrigation Design Competition is a granted an all-expense-paid trip to attend the ASIC National or Regional Conference.  At the conference, the winner is formally introduced as the NALP NCLC Irrigation Design Winner.  The students enjoy this exposure to the irrigation industry and we hope it helps them consider pursuing a career in the irrigation design sector of the landscape industry.
The NCLC is an annual three-day competition and networking event for students enrolled in interior and exterior horticulture programs at two- and four-year colleges and universities from across the country.  Each year, a different host location is selected, which gives the participants a chance to see different parts of the country and also increases the level of difficulty for some of the outdoor competitions.  More than 750 landscape industry students demonstrate their skills in real-world, competitive events coupled with an outstanding Career Fair.  The NCLC provides landscape industry companies with unparalleled opportunities to meet and recruit next-generation landscape industry superstars.
To learn more about the NALP NCLC, visit:  landscapeprofessionals.org/collegiate-landscape-competition