Ivy Munion Langendorff Women In Irrigation Award
---
The Ivy Munion Langendorff Women in Irrigation Award is given in recognition of women who have positively impacted, and made a difference in the irrigation industry. Areas of contribution include organizational leadership, exemplary contributions to design, education and/or mentoring others in water conservation, efficient system design and management while promoting the irrigation industry.
The award is named in honor of Ivy Munion, the first woman president of the Society who passed away in 2016 while still serving as a passionate advocate of ASIC and the irrigation industry. ASIC members and non-members are eligible. Any member of the Society may submit nominations for this award.
---
Past Recipients
2019 — Carol Colein
Carol entered the industry as a summer intern in 1969.  It was a "gopher" position.  The position left Carol with a lot of unused time in a day, which she used to badger people in the design department to teach her about design.  They did, and she was hooked.
Carol worked for thirteen years in the design division of A. J. Miller, which was connected to Sprinkler Irrigation Supply, located in Royal Oak, Michigan.  Carol developed a solid clientele of Landscape and Golf Architects who encouraged her to go on her own.  About that same time, Carol had an opportunity to meet Chet Sarsfield, Bob Cloud and George Bell at various conferences.  They told her about a burgeoning society of irrigation design professionals, under the banner of ASIC, and encouraged her to become an independent consultant.
C.J. Colein & Associates, Inc. was formed in 1981—believed to be the first female owned irrigation consulting firm, and first independent irrigation consulting firm east of the Mississippi River. She remained at the helm of the company for 25 years. After divesting ownership in her company, Carol continued consulting, focusing on golf course renovation projects.  In 2010, the depressed golf market helped nudge Carol toward retirement.  She and her husband travelled and generally were enjoying life when she read that ASIC was looking for a new Executive Director.  She said to herself, "how hard can that job be?" and soon found out.
Throughout her career, Carol benefitted from having outstanding industry mentors, most notably, Austin Miller, FASIC.  She in turn loved introducing others to the profession, including Geoff Graber, an ASIC Professional member since 1991.  Carol was a frequent presenter at Universities and technical conferences and also served on the IA Certification Board of Governors, IA Board of Directors, and ASIC Board of Directors, always with the belief she gained so much more from volunteering than the effort ever cost.
---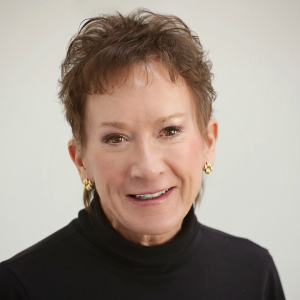 2018 — Ann Runley Carroll
Ann Runley Carroll, Brookwater, Inc., was at the forefront of a changing and dynamic industry.  Forty years ago, irrigation consulting was still an emerging field.  It found its initial strength in the west and southwest before expanding east to the rest of the country.  Ann worked as a specification manager for Rain Bird, providing technical support to irrigation specifiers in 1979.  In 1987 she decided to join the ranks of irrigation consulting and accepted a position at Russ Mitchell Associates, Walnut Creek, California.  A year later she formed her own irrigation consulting firm, Brookwater, Inc.
Ann began her career in the irrigation industry in 1970, working for Rain Bird as a secretary and later as mathematician before becoming a specification manager.  Ann was helpful and generous with her time, willing to share her expertise to industry newcomers as well as seasoned pros.  There are many consultants in California who consider Ann one of their early mentors.  Janet Luehrs, incoming ASIC Treasurer, and current President of Brookwater, Inc. notes "Ann has been a great mentor to me and I owe my success in the industry to her.  Without her passion for irrigation design and consulting, I would not be as passionate about ASIC and the industry as I am today."
ASIC is pleased to be honoring Ann Runley Carroll as an industry leader and role model for women in irrigation.
---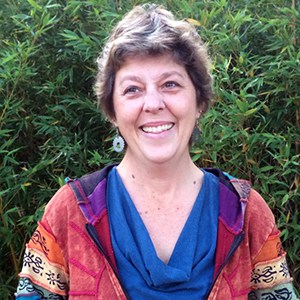 2017 — Ivy Munion
The first recipient of the Women in Irrigation Award is fittingly be Ivy Munion.  The award was accepted oh behalf of Ivy and her husband David Langendorff at the ASIC National Conference in Seattle, April 24-25, 2017.  David is a long-time ASIC Professional Member and is current owner of ISC Group, Inc. in Livermore, CA.
Ivy's enthusiasm and love of the irrigation industry was her hallmark.  She generously gave her time and energy in supporting ASIC and its goals of responsible use of water for landscape irrigation.  She left an indelible mark on the industry and this award will help preserve her memory.