Gold Partners
---

If you haven't explored the Rain Bird Virtual Museum, you should take a few minutes to do so.  The virtual museum celebrates over eight decades of irrigation innovation and Rain Bird's commitment to The Intelligent Use of Water™.
"In the Beginnings" Exhibit, you can hear the story behind the invention of the original horizontal action impact drive sprinkler (U.S. Patent No. 1,997,901) and learn how the company began back in 1933.
The "Decades of Innovation" Exhibit presents a virtual hallway filled with stories, photos, interesting facts and a sampling of product and technology innovations that have helped save countless millions of gallons of water and revolutionize the way we irrigate today.
Explore the "Rose Parade" Exhibit to see Rain Bird's beautiful and award-winning floats and find out how they were made.   From 1997 to 2008, Rain Bird sponsored the most winning float in a ten year period, winning the highest award in six out of eight years.
Enter the Rain Bird Virtual Museum here
Learn more about Rain Bird at: www.rainbird.com

Founded in 1980, MCI built its reputation on the following principle: "Meeting our customers' requirements, every requirement, every time." MCI is privately held and managed by owners Jim and Craig Carter.  MCI designs and manufactures pump systems and controls, serving multiple water markets such as landscape, agriculture, golf, reclamation and industrial processing. Located in Dallas, TX, our 175,000-square foot manufacturing facility is equipped with state of the art automation and staffed with the best talent in the industry.
Our technology focuses on efficiency, water quality/quantity management and reporting. We also deploy the latest technology for connectivity and remote management.  This bundle allows MCI to offer the absolute best customer service and aftermarket support in our industry.
Our customer's satisfaction and referrals are our most valued asset.
Learn more about MCI at: www.motorcontrols.com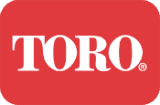 The Toro Company is a leading worldwide provider of innovative turf, landscape, rental and construction equipment, and irrigation and outdoor lighting solutions.  Toro's global presence extends to more than 90 countries through strong relationships built on integrity and trust, constant innovation and a commitment to helping customers enrich the beauty, productivity and sustainability of the land.
With water conservation a top of mind issue among millions of Americans, The Toro Company teamed up with the Wyland Foundation and announced a new outreach partnership to promote the efficient use and responsible stewardship of this precious resource.  Wyland is a renowned marine life artist who changed the way people think about our environment when he started painting life-size whales on the sides of buildings in the 1980s.  Wyland's name and his foundation have become synonymous with the new generation of awareness about environmental conservation.  Through his unique marine life paintings, sculptures, and photography, Wyland has inspired a generation about the importance of marine life conservation.
The partnership will include expanding awareness of the National Mayor's Challenge for Water Conservation, along with outreach campaigns utilizing the Wyland Clean Water Mobile Learning Center, a 1,000 square foot science museum on wheels.  Additionally, the partnership will extend the mutual goal of raising awareness about the importance of efficient water use through community events, trade shows, school presentations and art contests.
Learn more about The Toro Company at: www.toro.com
Signature Control Systems, Inc. is an industry leader in the design and manufacturing of intelligent irrigation controllers and site management software. Providing landscape managers, golf course superintendents, as well as property managers direct control of irrigation, fertigation applications, vehicle tracking, asset and inventory management and many other market oriented products.
Signature designs and manufactures electronic control equipment, management software, and a complete array of high performance irrigation equipment. All Signature products are built with the highest levels of quality control in the United States in their production facility in Peoria, Illinois. Headquartered in Irvine, California, the Signature Control Systems facility houses its Product Development, Engineering, Technical Support, Customer Support, and Sales and Marketing departments.
Founded in 1999, Signature Control Systems is committed to developing new technology solutions for Irrigation challenges of today and tomorrow.
Learn more about Signature Control systems at: www.signaturecontrolsystems.com

Hunter Focuses on Conservation.
Hunter believes in creating the most water and energy efficient products and processes possible.  They believe that properly designed and irrigated landscapes provide many environmental benefits including erosion control, improved water quality, environmental cooling, and carbon sequestration, among many others.  Hunter's philosophy is that their engineers' workstations, test labs, production floors, and landscape sites are all places where innovation should meet conservation.
In the interest of sustainability and maximizing Hunter's infrastructure and capabilities, it should not come as a surprise that they recently diversified into the landscape lighting industry through the acquisition of FX Luminaire.  As a further step of expansion they have also acquired a Custom Molding company and started Hunter Custom Molding.
Their infrastructure as a corporation is built to minimize resource use as well.  From their LEED certified factories and facilities, to their extensive material waste reduction efforts, every aspect of their business was developed to use as little natural resource as possible.  Moving forward their promise to their customers and community remains the same: In their every endeavor, Hunter Industries will strive to employ business practices that use natural resources as efficiently as possible.
Learn more about Hunter Industries at: www.hunterindustries.com