Roy Williams Memorial Award
---
The Roy Williams Memorial Award is given in recognition of significant contributions to the irrigation industry.
The award can be given to an individual or an organization. The award is named in honor of the co-founder and first president of the Society and was originally named the ASIC Industry Achievement Award. Any member of the society may submit nominations for this award. Possible areas of contribution include design, application, water conservation, research, academia, manufacturing, and all related fields. ASIC members and non-members are eligible.
The Roy Williams Memorial Award will be presented at the 2017 National Conference in Seattle, Washington in April.
---
Past Recipients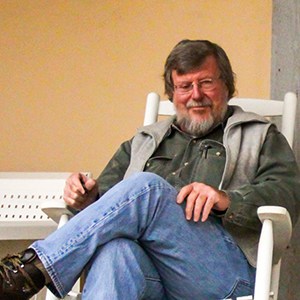 Stephen is a premier innovator, educator and advocate for the irrigation industry. His work has made him a force for the advancement of the irrigation profession and cutting-edge water resource management. Smith has 40 years of experience in irrigation engineering and water resources, beginning with the launch Aqua Engineering, Inc. in 1975. Prior to 1975, his work on the Colorado State University research faculty included irrigation research and evaluation of irrigation technologies. He holds three degrees in Agricultural Engineering from Colorado State University and New Mexico State University.
He served on the faculty at Colorado State University where he taught irrigation design for almost 20 years. He is currently the U.S. Head of Delegation to two International Standards Organization (ISO) committees involving irrigation and water reuse. Stephen is also owner of Wade Water LLC and Buena Vida Farm in Fort Collins, CO
He has been an active professional member and past national president of ASIC, and is a Society Fellow. Smith also has served on the Irrigation Association board of directors and as president in 2009.
---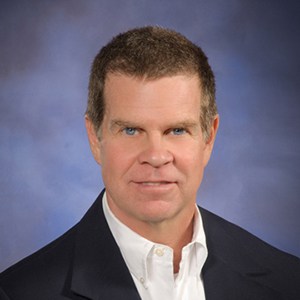 Jim has dedicated the last 25 years of his career teaching the importance of – and improving the practice of – professional irrigation. His guidance in critical water conservation principles represents in part the future of irrigation.
Jim was introduced to irrigation in Dallas, TX, working for a small landscape and irrigation company where he learned to design and install irrigation systems. Armed with a BS in Horticulture from Louisiana State University and his Texas Irrigator's License, he started a local irrigation contracting company in Texas. He later earned his Masters in Landscape Architecture from LSU.
Laiche joined The Toro Company in 1988 calling on contractors, consultants, distributors and golf courses. As regional sales manager, Laiche organized numerous Toro University training events and has taught hundreds of irrigation workshops at various national universities. He also has served Toro as a central control specialist, working with several large institutions to reduce irrigation water use, including Disney, University of Notre Dame, Baylor University, Central Park, General Mills, Yum Brands and Darden Restaurants.
---
Davis, an ASIC Fellow who opened his doors for business in 1985 and still consults today, has been a force for the irrigation industry, providing comprehensive irrigation consulting services over the decades to the golf course and recreation sports industry, among others. He is an accomplished designer and educator, and holds a State of California lifetime teaching credential for mathematics.
Generous with both his time and expertise, Davis has been instrumental in training generations of irrigation practitioners through seminars, workshops and handbooks. Over the decades, Davis' personal mission has been in developing state-of-the-art, practical solutions to everyday irrigation problems. His zeal has profoundly influenced golf course superintendents, turfgrass managers and water managers, as well as irrigation contractors and technicians. His expertise in developing environmentally sensitive sites embodies the mission of the Professional Irrigation Consultant.
His high visibility in the golf irrigation industry certainly increased the awareness of Professional Irrigation Consulting and ASIC. Moreover, he's taught others to think critically about their irrigation needs and the importance of quality, long-term responsible design solutions.
---
2010 – Denne Goldstein
2009 – William Kubly
2007 – Dr. James Watson
2006 – Irvine Ranch Water District
2005 – Ed Norum
2004 – LaFetra family
2003 – Walt Disney Imagineering
2002 – Richard Hunter
2001 – Ewing Irrigation Products
2000 – Ed Shoemaker
1999 – Bill Speelman
1997 – Edward S. Pira
1996 – Center for Irrigation Technology
1991 – Ed Hunter
1990 – Dr. Joe Hung
1989 – Chet Sarsfield
1988 – Bill Reinecke